Discover the RAM 2500
When it comes to finding a truck that's ready to go to work, look no further than the RAM 2500. With the RAM 2500 you'll be getting a truck that's not only feature packed, but also offers the tools you need to get the job done. And at Lithia Dodge Jeep RAM FIAT of Eugene, you're sure to find the perfect RAM 2500 that fits your unique Eugene, Springfield, or Cottage Grove needs.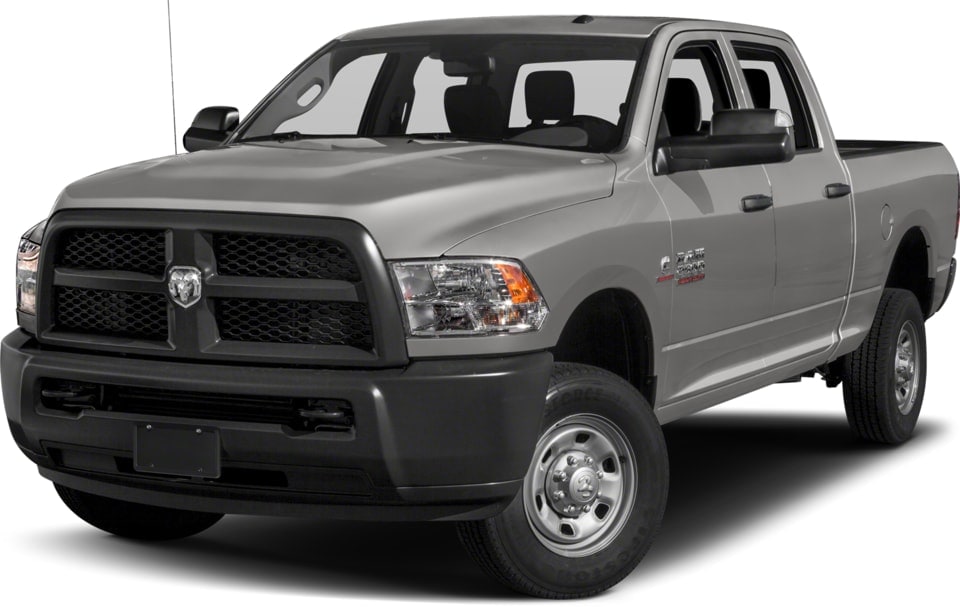 RAM Brings Power and Performance to the Table
The RAM 2500 has consistently been one of the best performing trucks on the market, and that's no surprise. With the performance, comfort, and features offered by the RAM 2500, it's hard to find any downside. And with the RAM 2500, you'll be ready to tackle the task at hand with no issue.
There's really no substitute when it comes to pure performance and power. With the RAM 2500, you'll be sure to discover that fact. With three engine options, you're sure to find the perfect amount of power for your needs. Whether you opt for the standard 5.7-liter HEMI® V8 with 383 horsepower and the ability to generate 400 pound-feet of torque, or the legendary 6.7-liter Cummins® Turbo Diesel, you'll be satisfied by what the RAM 2500 us capable of. And with our attractive incentives, you can save big on a new RAM 2500 truck.
Along with power, you'll get comfort as well. With desirable features like 4G LTE mobile hotspot, Apple CarPlay and Android Auto, as well as a great infotainment center, you can stay connected while you're on the road.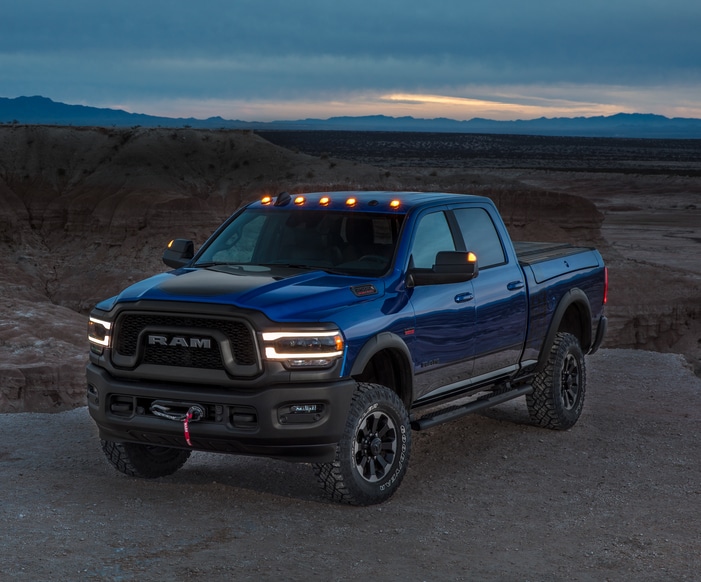 Shop For Your Ram 2500 at Lithia Chrysler Dodge Jeep Ram FIAT of Eugene
Ram 2500 Tradesman: The go-getter, the heavy-hitter, the massive hauler, the Ram 2500 Tradesman is a force to be reckoned with at every job site. The Ram Tradesman is perfect for your needs if you require a new pickup truck with capability, performance, and simple interior finishes.
Ram 2500 Big Horn: The next step up in the Ram 2500 selection is the Big Horn, and it is ready to tackle whatever you throw at it. Elevated interior features and advanced technology allow you to tow large items comfortably and confidently.
Ram 2500 Laramie: The new Ram 2500 Laramie is great for drivers seeking luxury interiors and exterior versatility. Drivers can configure their new Ram 2500 Laramie rear-wheel or four-wheel-drive and get through the inclement weather that comes our way in Orgeon.
Ram 2500 Power Wagon: The Ram 2500 Power Wagon saves its performance highlights for its off-roading equipment. Take on the fun and exciting backroads of Eugene with a new Ram 2500 Power Wagon with standard performance equipment under the hood and throughout the exterior of your new truck.
Ram 2500 Limited: Luxury, performance, and advanced technology combine perfectly in the new Ram 2500 Limited for sale at Lithia Chrysler Dodge Jeep Ram FIAT of Eugene. Get inside a new Ram 2500 Limited when you pre-order an option from Lithia Chrysler Dodge Jeep Ram FIAT of Eugene.
Lithia Chrysler Dodge Jeep Ram FIAT of Eugene Answers Questions About the Ram 2500
We are here to answer common questions we receive about the Ram 2500 lineup. Get to know the specifications of the different engine options and how much a new Ram 2500 will cost you, and start figuring out the financing details by visiting our online finance center. Lithia Chrysler Dodge Jeep Ram FIAT of Eugene is here to aid customers in their search for the best new Ram truck option for them.
What is Ram 2500 Power Wagon?
If you're looking for a new truck to take on the backroads of our beautiful state of Oregon, the Ram 2500 Power Wagon is the model for you. It has less towing and payload capacities, but this is to spare extra expense to the off-roading equipment that comes standard, like off-road suspension and electronically locking differentials.
What is the Ram 2500 towing capacity?
Your new Ram 2500 towing capacity will depend on your engine choice. The available 6.7-liter Cummins® Turbo Diesel I6 engine gives you your highest towing capacity for the Ram 2500, which is 20,000 pounds. The standard 6.4-liter HEMI® V8 engine still delivers a massive towing capacity of 17,540 pounds.
Which Ram 2500 has the best mpg?
The Ram 2500 has a 32-gallon fuel tank, and drivers will get more fuel efficiency from the HEMI V8 engine. Go the distance in your new Ram 2500 and get roughly 370 miles of range in the city and over 450 miles when taking on long highway distances. While the diesel option won't get the same fuel efficiency numbers, they do have a reputation for lasting hundreds of thousands of miles when well-maintained.
How much is a new Ram 2500?
Ram 2500 Tradesman starting at $43,920
Ram 2500 Big Horn starting at $48, 040
Ram 2500 Laramie starting at $59, 620
Ram 2500 Power Wagon starting at $63, 860
Ram 2500 Limited starting at $71,855
Does the Ram 2500 have air suspension?
YES! Your Ram 2500 is a heavy-duty truck and needs air suspension to cater to the needs of its drivers. This legendary truck lineup has everything you'll need to take on specific projects, and the versatility the air suspension allows is just part of what makes the Ram 2500 a great truck option.
Does the Ram 2500 have diesel engine options?
The Ram 2500 has one incredible diesel engine available. The available 6.7-liter Cummins® Turbo Diesel I6 engine gives you the most power and versatility of the two engine options. Get big jobs at work or around your property done with ease and tow your trailer or boat to your family's next adventure.
When It Comes to Your Truck, Don't Settle
Whether you're from Corvallis, OR, or the surrounding area, we've got your truck needs covered at Lithia Chrysler Dodge Jeep RAM FIAT of Eugene. You're sure to find the perfect RAM truck for you. If the Ram 2500 doesn't quite suit you, you can also see if the Ram 1500 might be enough for your needs or you might need to upgrade to the Ram 3500! Check out our new online inventory or visit us today, and discover your next new truck.